Tweet Archive for October 2012
Do not miss Jedwards concert at The Royal Theatre, Castlebar, Mayo, this Friday 2nd November.Limited tickets available..see you there….
Went to see Best of Eurovision Ireland winners show , last night in Dublin……..it was fantastic…….
Best Of Eurovision Ireland Winners show is coming to the Waterfront, Belfast, TONIGHT…….TICKETS on sale at Waterfront Box office.
I think you will like the look in Luminous…..it could start a trend in fashion circles
In Luminous……. the boys have gone for a different look……..quite mystical.
Luminous video is here…….. hope you all like it when it is released later this month.
RT @MrsMaddieGrimes: @MommaJedward wearing my Friday band on a Monday because I'm amazing pic.twitter.com/T8v0ch6q
Boys are in Cheddar in Somerset tomorrow……beautiful area
Jedward official Jedpower wristbands are available on justasec.com
Alot of fans have told me that they would love to receive Jedpower bands as gifts……well Christmas is coming.
The Jedward official Jedpower wrist bands are a must-have……..
RT @Janina_Jedhead: @MommaJedward i love the JEDPOWER bands sooo much ♥ bless your boys ♥ pic.twitter.com/rrHxwptp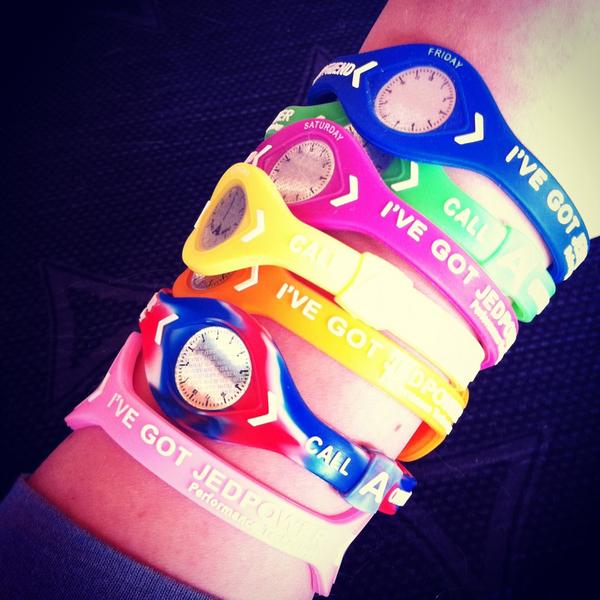 RT @Kirluvjed: @MommaJedward Hi Susannah.Can't wait 4 der new single Luminous 2 come out.Seriously gr8 song dat deserves top spot in de …
RT @Jedicatedmollyx: @MommaJedward OMG they Played Luminous on BBCR1 Yesterday cos 25,000 Jedheads requested it! How Jepic is that? =:D
Hope you got to see the fab photos of the boys at MILAN FASHION WEEK….
Fantastic night in Newry….. 6,000 people…Wow
Boys are now back in England……..still filming for Jedwards Big Adventure…….
For the last two weeks …… boys working in England….. everyone has been so good to them over there.
Three weeks ago…. boys spent a week working on OMG….. it is going to be great.
Boys have been very busy doing TV work.
Lots of things have been happening since I last twitted.